Experience the value of donor-focused design.
How donors feel when they're connected to a device. How smoothly and safely the process goes. How confidently your phlebotomists and technicians respond. It's what keeps donors coming back. And it's all been considered in the Aurora.
Streamline experiences in high-volume centers.
Moving with speed without compromising on comfort or safety. That's the balance you need to keep donors choosing your center. And it's the premise of the Aurora Xi — maintaining Aurora's donor focus, while reducing donation time by up to 38%.
More rewarding results.
More productive procedures mean that your teams and donors can help more patients. So on Aurora we've added an optional Optimized Nomogram feature to increase the collection of plasma. With automated calculation of maximum plasma volume based on donor weight and hematocrit, you'll never miss out on results that would be more rewarding, for everyone.
Let them donate in comfort.
Whether first-time or long-time donors, they want every procedure to go just right. That's why we designed Aurora with donor displays that can keep them engaged in the process and adaptive vein control that maintains a steady sensation.
Free to focus on donors.
When your phlebotomists are confident in the tools they use, they're able to give donors an extra dose of their attention. Aurora's intuitive interfaces and visual prompts will give even your newest employees the support they need to move quickly through the process, leaving time for sharing a smile with donors.
Every device at the ready.
You never want to make a donor wait, or turn them away, because you don't have a device ready to go. With Aurora's easy-access back panel and on-screen assistance, your staff members will be able to keep your devices up and running for all the donors who walk through your door.
Turn up the productivity.
Your teams and donors want to know their time is well spent. So on Aurora Xi we've added an optional Optimized Nomogram feature to increase the collection of plasma. With automated calculation of maximum plasma volume based on donor weight and hematocrit, everyone will have the opportunity to experience more productive procedures.
In and out with speed.
Donors are always generous with their time, but they do need to get back to their busy lives. Aurora Xi's newly designed, larger spinning membrane and enhanced algorithm speeds processing, so donors can get out of beds faster. With beds opening up more quickly, they get in them faster too.
Calm, cool, and collected.
In busy environments, it's even more critical that everyone knows things are running smoothly. That's why we added advanced features to Aurora Xi, like Intelligent Flow Control that maintains a steady sensation for donors at faster collection speeds, and automated nomogram calculations that ease operator's safety concerns.
High-tech, low-touch.
Advanced technology shouldn't mean complicated servicing. Aurora Xi retains the high reliability and easy repair that technicians have come to expect from Fresenius Kabi devices. So they'll be able to keep your fleet ready to meet every day's targets.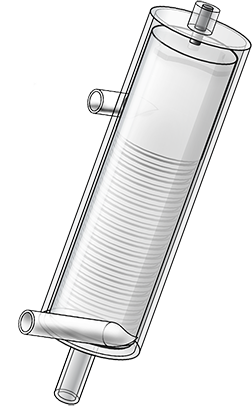 Science that separates: Spinning membrane filtration
The Aurora and Aurora Xi use Fresenius Kabi's proprietary separation technology in lieu of a traditional centrifuge. It combines a rapidly rotating membrane with tangential filtration, enabling the collection of low cell count plasma.
Optimizing operator performance. Certifying technician skills.
Our training programs make sure everyone on your team can provide impressive service and results.
Answers to every day questions. Anywhere, anytime.
Our center support services help you maintain operations day in and day out, above and beyond expectations.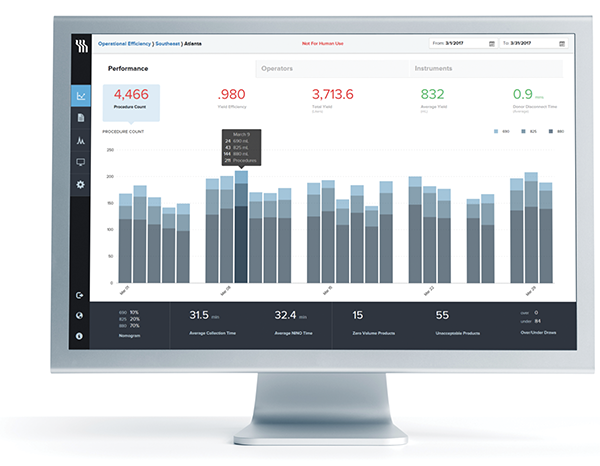 An essential component for full integration.
Seamlessly share data between Aurora or Aurora Xi and your donor management software. Gain valuable insights into your day to day operations.
Learn more about our software >