A proprietary design for productive procedures.
The Aurora Plasmacell-C disposable set includes the Plasmacell-C separation device — engineered around Fresenius Kabi's proprietary spinning membrane technology — a reinfusion reservoir, tubing, and solution spikes. The Aurora Xi set, the Plasmacell Xi, includes the same components, but its reinfusion reservoir and separation device are larger, to enable faster processing.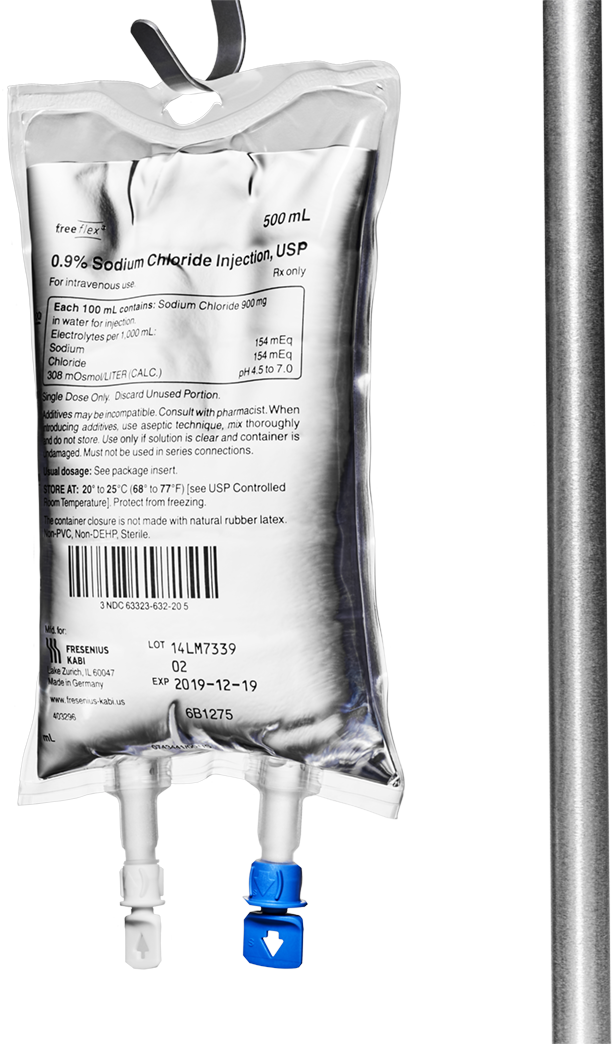 A key element of the donation process.
Saline solution and anti-coagulant sodium citrate solution are key to the plasma donation process. With the reach and resources of our global Fresenius Kabi affiliated businesses, we are committed to a long term solutions portfolio that ensures a robust and consistent supply of products for our customers.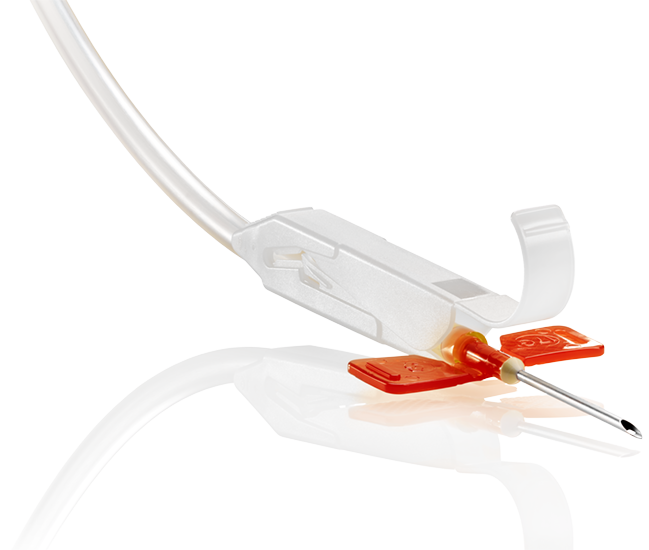 Safety and security for your phlebotomists.
Fresenius Kabi is proud to offer apheresis needles with the MasterGuard anti-stick needle protector to our plasma center customers. Designed for smooth venipuncture procedures, they help reduce needlestick injuries, protecting the fingers most at risk, without interfering with the site selection, venipuncture technique, or tape-down.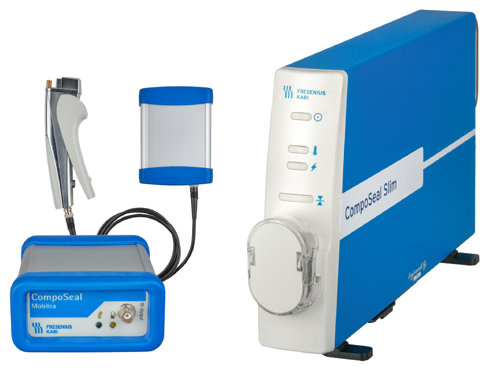 Safe sealing for every situation.
Our sealers are designed to meet the needs of your plasma center. The low weight, robust housing, and rubber pads make the portable CompoSeal Mobilea II designed for donor-side sealing, while the radio frequency CompoSeal Slim excels in controlled, benchtop environments.